Smartphone users are starting to prefer to play games on their smartphone rather than purchasing games to play on a PC or gaming console. There are tons of different genre games available on the Google Play Store, however, MMO games seem to stand out and offer a lot more playable content than other genres of games.  Android MMORPGs (Massively Multiplayer Online Games). Role Playing games are funny things. They're capable of satisfying the whim of any player with the ability to put them in a different world filled with thousands of other players  Additionally, it can take some time before good MMORPGs really show their true colors. Thus, it also makes it somewhat difficult to stay up on the latest good ones. In any case, here are the best MMORPGs for Android!
These games have a huge fan following among gamers and the reason behind this popularity is its ability to let you interact with a large number of players within the virtual world. Its worldwide revenue exceeded half a billion dollars in 2005 and has surely grown beyond $30 billion by now.
The best Android MMORPGs have these as the most popular features:
1. They offer a persistent game environment
2. There are multiple levels of progression
3. The social interaction is across all realms
4. There is no limit to build the game's system architecture
5. There are endless possibilities for character customization, weapons, places, powers, etc.
10 Of The Best Android MMORPGs
1. Legion Of Heroes
Legion of Heroes features dynamic real-time action, PvP, and guild wars. You get to explore a world that is full of fantasy where you have to hire, train, customize and gear up your heroes and build your own squad.
The game allows you to collect 100+ unique heroes and you discover the real story as the game progresses. Your team is fully customizable and you can dominate other players in real-time open-world PvP.
You can compete against other guilds in massive 45v45 PvP Guild Wars to rule the world. The game also allows you to chat with other players and Game Masters in the chat room.
Download Legend of Heroes here
2. Pocket Legends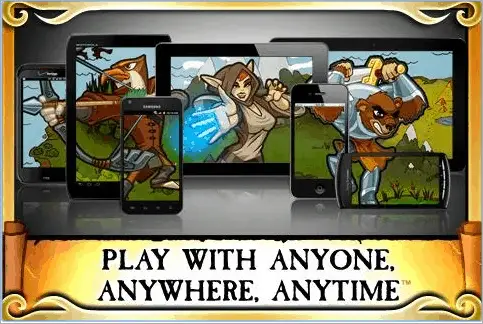 Pocket Legends is one of the best MMORPGs for Android where you can join millions of players from around the world. It allows you to play online with friends in fast-paced Co-Op or PvP action.
One can progress in the game by defeating enemies and bringing back justice in the land. While doing so, you get to unlock special powers and abilities and these can be customized to suit your play style.
The game is all about your wild adventure in creepy dungeons, frigid mountain peaks, and steamy swamps. There are thousands of weapons, items, and gear to use.
You can play Pocket Legends across Wi-Fi, Edge, 3G or 4G networks.
Download Pocket Legends here
3. RPG IRUNA Online MMORPG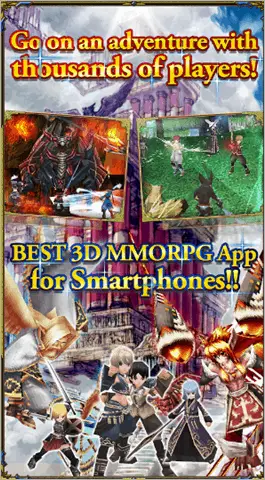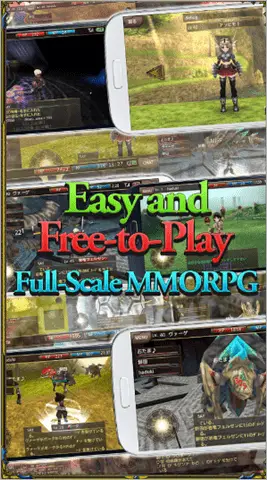 With more than 10 million players, IRUNA can easily be of the most popular Android MMORPGs that has over 160 tales and extensive stories to explore.
The characters are infinitely customizable and you can choose the gender, hairstyle, hair color and even facial features of the characters.
There is a job changing system in the game where you can switch between around 40 different professions. You can team up with 4 players to defeat powerful enemies.
The game allows you to chat with up to 100 players in your Guild and challenge the bosses at the Channel. Your island is customizable with various objects.
Download IRUNA here
4. Toram Online – Best Android MMORPGs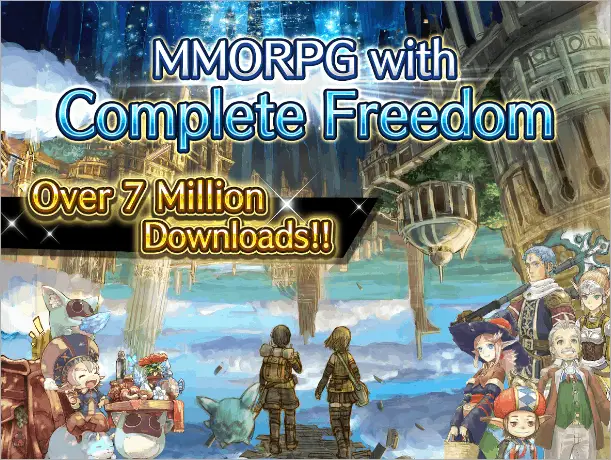 Toram Online is another great MMORPG game for Android that has come a long way in giving players overwhelming gaming experience. The game has endless customization and you can create your own characters with more than 50 billion dress patterns.
This MMORPG doesn't have a class system. You can easily build your own character with the skill system. If you are looking to explore a good 3D world, Toram Online will not be disappointing.
In the story set hundreds of years ago, a cataclysm has occurred and split apart the Earth. The 12 gods put back the Earth in haste, and the landscape of the world has totally changed.
After the nations get destroyed by the cataclysm, the four tribes form groups across cultural and racial backgrounds. As a player, you are the adventurer in the game where you have unique characteristics.
Enjoy this massive 3D world with your friends by playing, communicating and cooperating with each other to fight monsters and other great obstacles.
Download Toram Online here
5. Final Fantasy XV: A New Empire – One Of The Best Android MMORPGs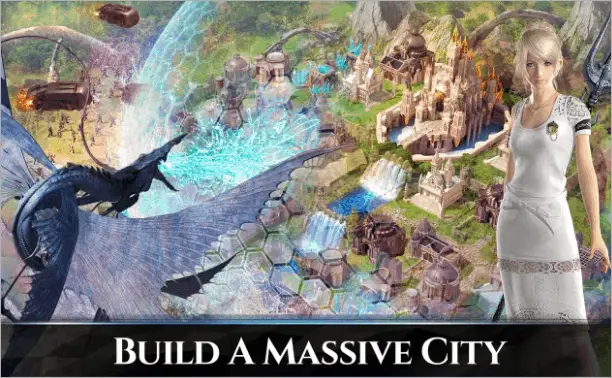 Final Fantasy XV is full of adventure that you can enjoy. As the hero of the game, you get to build your own kingdom, discover powerful magic, and dominate the realm. All this can be done with your friends too.
The game is a strategy video game with city-building elements. Players have to build a base and upgrade their structures by mining resources.
They train armies to defend against attacking players and set wall defenses. The game is free to play but has some in-app purchases.
You have to compete for the Crystal against players from all over the world. You can become a legend by taking control of the Crystal and rolling the Realm.
With Final Fantasy, build a powerful army and create the best strategy to win in this real-time action-packed battle.
Download Final Fantasy XV here
6. AdventureQuest 3D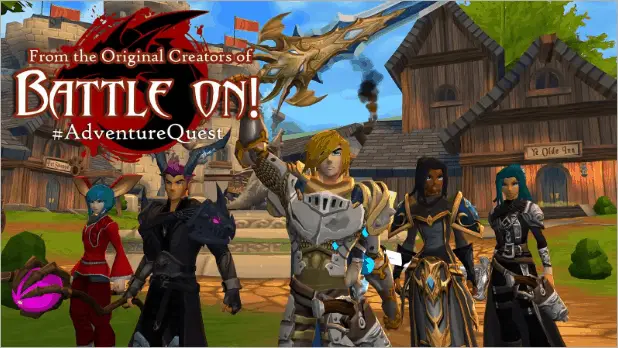 If you are looking for a true cross-platform fantasy MMORPG, AdventureQuest 3D is a game that you must try out.
It has the unique features of MMO including cross-platform gameplay, a fusion of weapons, and allows players to play on the mobile as well as on the computer.
The game has a mechanism called "sidekick system" where the players can invite a friend to aid them in combat. There is an expanding world with new areas, monsters, items, adventures, and quests.
Download Adventure Quest here
7. Arcane Legends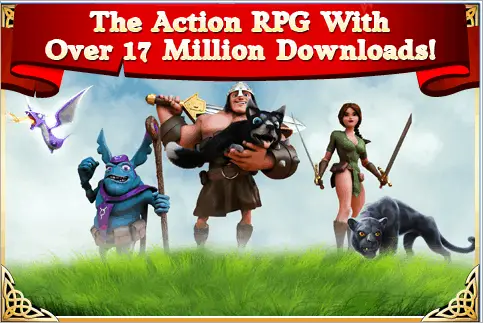 Arcane Legends is one of the oldest and most popular MMORPGs around with classic gameplay. It is an awesome fantasy action RPG and MMORPG perfect for tablets and phones.
It is an adventure through dungeons where you fight bosses, find loot, join guilds and collect pets. Arcane Legends is a massive 3D world game with quests that are full of castles, forests, and dragons.
There are other evil forces attempting to destroy the kingdom of Arlor. You can play this game with three different classes, dozens of skills and a variety of items to customize your hero.
Download Arcane Legends here
8. Aurcus Online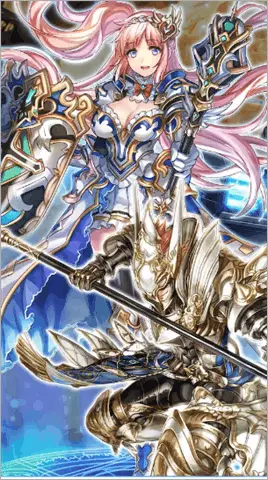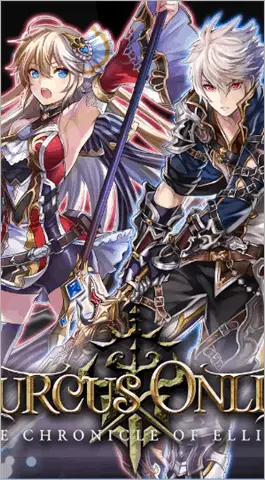 Aurcus Online is a simple but deep combat system where you can simply tap to release skills, the non-targeting system gives you the freedom to combat. You can destroy enemies by combining easy-to-control strikes and skills.
The game lets you enjoy PvP with your friends. There is an arena feature where you can fight against one another.
You can even fight with the character that you have trained, and that can become super exciting. The chat feature lets you communicate with your friends anytime.
Many players seem to prefer this as the best Android MMORPGs.
Download Aurcus Online here
9. Celtic Heroes – Best Android MMORPGs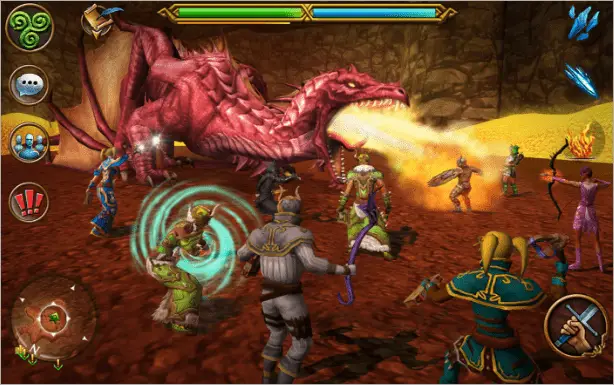 Celtic Heroes lets you explore the 3D world of magic, Warcraft, and adventure. Besides this, you can team up with millions of players from around the world.
It is a real-time MMORPG with action and adventure. You can be a Celtic hero and lead your clan to victory in this epic journey.
The characters are customizable, and you can master and enhance your skills to match your own play style.
There are five fully customizable character classes to play. These include Warrior, Mage, Druid, Ranger, and Rogue.
You can earn and trade thousands of weapons, armor and other items.
Download Celtic Heros here
10. Crusaders Of Light -A Popular Choice As Best Android MMORPGs

Crusaders of Light redefines the entire MMORPG experience. Once you start your journey by choosing your character from any class of Warrior, Ranger, Mystic or Paladin class.
Each one has its own strengths and characteristics as seen in many other games.
There are 40 guildmates to join and you have to take on bosses and collect loot in the dungeon raids. You can prove yourself in arena battles with one vs. one, three vs. three and five vs. five modes.
The 300+ hours of gameplay includes hundreds of paths to explore the game in a vibrant fantasy world. There are thousands of weapons, armor, and clothes, including some rare items providing specific advantages.
Download Crusaders of Light here